Improve the city differently, Vivre la ville autrement, Zažít město jinak 24. 09. 2011
This saturday a really great festival will happening in Prague. It will be the 6 th edition of "Zažít město jinak", "Improve the city differently".Some streets, in differents parts of the city, will be full of culture and fun and the best: they will be no cars! More on http://zelenamapa.cz/
Ce samedi à Prague à ne pas râter : le festival « Zažít město jinak » ou bien « Vivre la ville autrement » avec des rues fermées aux voitures et des activités culturelles disséminées dans plusieurs quartiers de la ville. DE plus amples infomations sur http://zelenamapa.cz/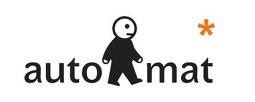 is the initiator of this festival for 6 years and very actif to change and influence the people conscioussness about the place where they live.
Auto*Mat, formerly a free association of artists, experts and city planners was founded in 2003. Over the years, it has transformed into a professional organization trying to use and develop smart approaches to improve the quality of urban transport and public space in Prague.
In 2011 Auto*Mat is a non-profit civic association that fosters the promotion of modern, healthy and sustainable development of Prague. We're a group of roughly 20 young people and wide range of occasional supporters who have strong personal attachment to our city and want to see its potential be used for the renewal of public life, the restoration of public spaces and the increase of the quality of the city life.
We believe that the key to the improvement of the urban environment and the quality of life in Prague is the organization of transport, the urban mobility of Prague inhabitants. Our mission is to support and develop the still marginalized cycling, pedestrian and public transport in the capital. In order to balance the excessive subsidies invested permanently to the car infrastructure in our city, that lead to its unreasonable and ineffective use, devastation of public space and depletion of public budgets. We defend reasonable use of cars and calming of urban transport. Instead of adapting Prague for passing through by car, we want Prague to become a modern livable city.